Home
 The Pittsburgh Area

Indians' and Indian-Americans' only

news magazine and website
For your free hard copy of the magazine in the mail, send your mailing address to ThePatrika@aol.com
April 2017 Issue 

 
By Kollengode S Venkataraman
The author discusses the ethnicity-based hate crimes in the US against Indian-Americans in recent months, tracing them back and putting them in context to the difficulties other immigrants — the Irish, Polish, Italians, Jews, and others — faced before they got  "mainstreamed" into the American social fabric.  Given this history, retracting into our shells out of fear and apathy is not an intelligent option.  The better option is to become part of the local communities wherever we live by participating in local fairs or better still, organizing local events.
By Premlata V.
The article presents the inexplicable absence of Indian faces either at the podium or in the audience in the Rally for Unity organized by the Pennsylvania House Rep. Mr. Dan Miller last December.  The rally was organized in the background of hate crimes in the South Hills area. What makes the absence of Indian faces in the rally inexplicable was the simple fact that the victim in one of the hate crimes was Ankur Mehta, an Indian-American. Besides, a large number of white-collar professionals of Indian origin live in the South Hills area.   The picture shown above was taken in the rally and was used on the cover page of the April issue of the magazine.
By Tarika Kumar
The Maharashtra Mandal of Pittsburgh, Overseas Volunteers for a Better India, and the World Hindu Council of America (VHPA) organized an evening of Bollywood Jeopardy at the Indian Community Center in Carnegie on December 6, 2016.
The event raised slightly over $3000, and was donated to Military Connections, Pittsburgh; Officer Down Memorial, Canonsburg PA; Volunteer Fire and Rescue, Carnegie PA; and Lakshya Foundation, Pune.
By Juginder Luthra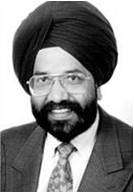 Dr. Sarjit Singh, a long-time resident of Weirton, WV, passed away peacefully at his home on Thursday, December 22, 2016. He was 77. The Greater Pittsburgh Area has lost one of its outstanding members.  He was the founding member of the Tri-State area Gurudwara in Monroeville, and the American Association of Physicians of Indian origin (AAPI).  He was well-known  in the West Virginia medical Fraternity, having served it in various capacities.
.
By K S Venkataraman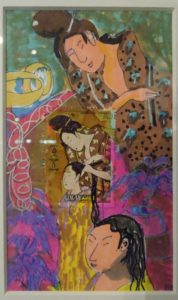 Taking inspiration from Rajasthan's rich tradition in miniature paintings, our multi-faceted Harish Saluja used his palette and paint brushes to create bright paintings using water color, acrylics and other materials. His medium for these miniature paintings are 3" x 5" index cards, with abstract and Asian motifs.
Over 100 paintings were on display during February-March in a gallery on Liberty Avenue. Arts aficionados, Saluja's friends and well-wishers, including Pittsburgh Mayor Bill were there on the opening day to hear Saluja sharing his inspiration for these paintings.
Harish says he had no formal training in arts schools; or for that matter in music or film making, for which also he is known. His talents are natural, like the fragrance of flowers in the wild.
By Jayashree Phanse
Jayashree writes about the 100th birthday celebrations for Ramalingam Sarma, father of Geetha Manian, a long-time resident of Pittsburgh.  The centenarian Sarma, while in his 80s, took interest in Sanskrit that he had studied in his teenage years.  This lead hit to learn computer skills in transliterating from Roman script into Devanagari script, which eventually landed him in a 11-year old project translating into English the 2600 verses of Valmiki's Sundarakaandam.
By Nita Wadhwani
Dr. Mohinder Mohan Bahl, a longtime resident of Pittsburgh, passed away on February 3rd, 2017. The cause of his death was complications following a stroke in his long battle with heart problems.  He was born in Kenya.  He came to the US in 1972 with his wife Saroj Bahl and three kids.  He specialized in internal medicine, and worked at the Shadyside and East suburban Hospitals.  He was a founding member of the Hindu-Jain Temple.  He supported his wife Saroj wholeheartedly in building the Indian Nationality Room at the Cathedral of Learning at the University of Pittsburgh. IT was dedicated in 2000.
By K S Venkataraman
A good protest placard conveys complex social issues in a simple and direct language. This placard is an example.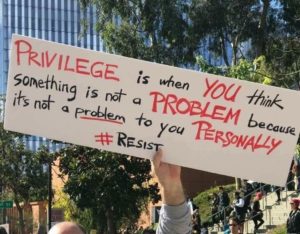 Take the example of today's working class families with below-the-median family-income of ~$55,000 a year. They try to stretch their limited resources. When allocating their limited monies for different needs, even suboptimal decisions have huge consequences. This is true in educating children.  With their limited resources, it will be difficult for these kids to make a course correction in their education when they realize that they took a wrong path when facing a fork in their education journey.
Families living above $100,000 dollars of income/year tend to be better educated.  Further, children from these families have the luxury of time and resources to change their education options even after their first degree.  Parents from higher income families are aware of this. But they try to camouflage this by attributing their children's accomplishments to their intelligence and hard work . "We are a better breed," they subconsciously would want to believe.
However, many other factors — protracted illnesses, deaths, divorces, job losses for parents, political turmoils, for examples — over which the parents and their kids have no influence or control, have a big say in what we accomplish in our lives.
So, when I read the placard again, I feel a sense of gratitude for all the help and generosity I received at critical junctures in life — and a sense of obligation to society at large.
By Kris Gopal
Kris Gopal, a long time resident in our area clarifies for you all the arcane details of what it means to be an NRI, a PIO card holder, and OCI card holder, and the phrase Indian-Americans… …
By K S Venkataraman
Taking Tamil verses from the Bhakti literature of the 9th and 10th centuries, the writer describes the  frustration people at some point in their life would feel for making all kinds of unethical compromises to get ahead in life.  The verses are from Tiru-Mangai-Alvaar and Pattinattar.
By Praful Desai
S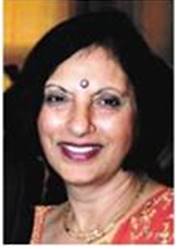 uman Ahuja, a retired psychiatrist from the V. A. Medical Center and a longtime resident of Pittsburgh, died on February 1, 2017. The cause of her death was complications following an autoimmune disorder related to her liver.
She was born on January 17, 1947 in Chiniot, Punjab (in Pakistan today). She came to Pittsburgh in 1977 with her husband Subash Ahuja, also a physician.
By K S Venkataraman
On December 23 last year, Jagbir Singh Bedi died in Pittsburgh; and just one week after his death, Indu Bedi, his wife and life partner for 45-plus years through the thick and thin of his life, also passed away. Heart problems were the causes for their deaths.  Jagbir Singh was a Partition baby, born in Gujranwala (in Pakistan today). His parents came to India after the Partition. Indu was born in Amritsar, Punjab. Jagbir Singh owned a business in India before they migrated to the US in 1984, landing in Pittsburgh.
In Pittsburgh, Jagbir Singh used his natural entrepreneurial instincts to start businesses in Indian groceries (Home Fair) and restaurants (Vegetarian Delight and Durbar). However, the businesses did not last. The Bedis stoically bore their disappointments, accepting them as part of life.
Jagbir Singh had a wry sense of humor. Laughingly he once recalled his experience selling his restaurant to Indians who had no experience in the restaurant business. "Do you know they had twelve partners? Can you imagine running a restaurant with twelve partners?" Laughingly he continued: "I am having difficulty running this place with my family!"
By K S Venkataraman
The writer shares with readers a light-hearted story he heard in a lecture by Sivakumar Ayya on Tirumandiram on why sometimes it is OK, or even necessary, to ignore public criticism when we are trying to do something useful.
By M. Meenakshisundaram (aka M. Bhaskar), Tiruchi, India
Meenakshisundaram, a long-time resident of Tiruchirapalli in Tamil Nadu shares with readers his shock and astounding surprise on the totally peaceful protest against the ban on Jallikattu, an old agrarian game in which youngsters try to tame a well-groomed and well-fed bull.  (Full disclosure: The author is also a dear friend of mine for over 40 years.) Here is video clip of the actual Jallikattu event.  Obviously, this high-adrenaline game is not for the faint-hearted.
 Hundreds of thousands of people gathered in many places — not only young men, but also middle aged men, retirees, young women, young mothers, even pregnant women participated with no violence whatsoever for nearly six days.  The origin of this game goes back to the Sangam time since we find references to this game in the literary works that are 2000-years old.  The protesters got what they wanted — the Jallikattu game was restored without any violence reported anywhere.
As it happens in India, though, on the seventh day, after most of the protesters had gone back, several unruly elements joined the crowd and in the tussle between the police and the leftover crowd, a police station was set on fire, several buses and vehicles were torched, and several people were injured.
By K S Venkataraman
When we drill down the 2016 election results into Red and Blue counties, it gives a stark picture on the wide divide among rural and urban population.  The country is divided sharply between urban and rural Americans on every measure — age, race, education, income, social values, beliefs…  So, governing becomes difficult since the rancor never subsides after the elections. We could as well be living in two different countries. 
Clinton lost in the Electoral College even after getting 2.5 million more popular votes than Trump. If she had reduced the margin of loss in rural counties by reaching out to the rural, less educated, and mostly white voters, she would have won the election.
We can only say this to both political parties on the way they strategize their calculus in national elections:  This is no way to run your railroad.  To the Democrats, you can even add this rhetorical flourish:  This is one hell of a way to run your railroad!  
By Kollengode S Venkataraman 
Dr, Madhu Aggarwal was inducted into the Weirton's hall of Fame for her philanthropic work for the uninsured and needy population's  OB/GYN needs.
By Bhanu Pandalai and Premlata Venkataraman
Dr. Parandham Koduri, a longtime resident of the area and an affable and well-liked emergency room physician passed away on October 11. He was actively involved as a volunteer at the S. V. Temple, serving in many official capacities. At the Temple he was the President of the Executive Committee and later the Secretary of the Board. Most importantly, he was known as a peacemaker among contentious key members of the temple who did not see eye-to-eye on the temple's temporal matters. He was also active in the Rotary Club in Monroeville.
By K S Venkataraman
On the British prime minister Theresa May's visit to India in Fall in the context of the British Colonial Occupation of India.
By Shriram Murthy 
Somya Srinivasan, a student of Latha Sekaran,  gave a delectable veena arangetram recital in early summer.  It is rare among youngsters growing up in America or even in India to learn to play on the veena and reach a level of giving solo recital. So, Sowmya's dedication towards this pursuit is noteworthy.  Sowmya, her guru Latha Sekaran and Sowmya's parents would be pleased that all their collective efforts paid off well.  We wish Sowmya well to reach greater heights in her musical journey in the years to come.
By Premlata Venkataraman
On the University of Pittsburgh's Center of International Studies hosted a reception for Riva Ganguly Das, India's Consul General at New York on Thursday, November 10 at the Barco Law Building.
By Balwant Dixit and P. Sundararaman
Balamuralikrishna, a genius in Indian classical music passed away in November in Chennai. Balwant Dixit and P Sundararaman reminisce their interactions with this talented and versatile musicians.
By Kollengode S Venkataraman
From this poem in Kalittogai, a 2000-year old anthology of Tamil literature, we learn that people leaving their native habitat searching for fortune is a very, very old Indian phenomenon.
By Jayashree Phanse
Jayashree Phanse reviews Babeena Sharma's enjoyable vocal recital at the S V Temple in Fall.
By Samar Sinharoy
The author in his retirement living alone in our area after the death of his wife reminisces the blue sweater he still cherished that his mother knitted for him over fifty years ago.  He wonders if our children would reminisce likewise the knick knacks we would leave for them.
By Premlata Venkataraman
Premlata reviews the 15-min short film in which the main character is played by our own Juginder Luthra on how the aged people living alone handle the haunting memories with dramatic effects.  This is in a way, a "silent" film with not a word of dialogue except for background music to convey the poignancy of the scenes.
By K S Venkataraman
Harish Saluja sent to the editor one of Akbar Allahabadi's two-line dohas — somewhat cynical, somewhat philosophical, somewhat humorous, using boat and ocean as imageries.  The author puts this doha in the context of Indians' fascination with boat and waterways as metaphors for life's complex journey for each individual.
By K S Venkataraman
Lately, the Hindu Temples in the US are slowly — very slowly, one should say — opening their doors as polling stations during general elections, as many churches have been doing for a very long time.
By K S Venkataraman
After struggling to make the authentic Indian yoghurt called Dahi (in Hindi, Marathi, Gujarati, Bengali, Oriya), Tayir (in Malayalam and Tamil), Mosaru in Kannada, and Perugu in Telugu, the author describes his simple pleasures of how he finally succeeded in making the authentic Tayir here in the US.
Muhammad Ali in His Own Words
The greatest boxer ever lived, Muhammad Ali, passed away after suffering from Parkinson's disease he acquired taking repeated hits to his skull in his career.  Here he describes his opposition to the draft for fighting in the Vietnam War at the peak of his career. He suffered huge financial losses for his decision borne out of his moral convictions.  No other athlete anywhere in the world since Muhammad Ali has taken such a morally convincing protest stand for his political beliefs.
'