By Nangali S Srinivasa, Murrysville, PA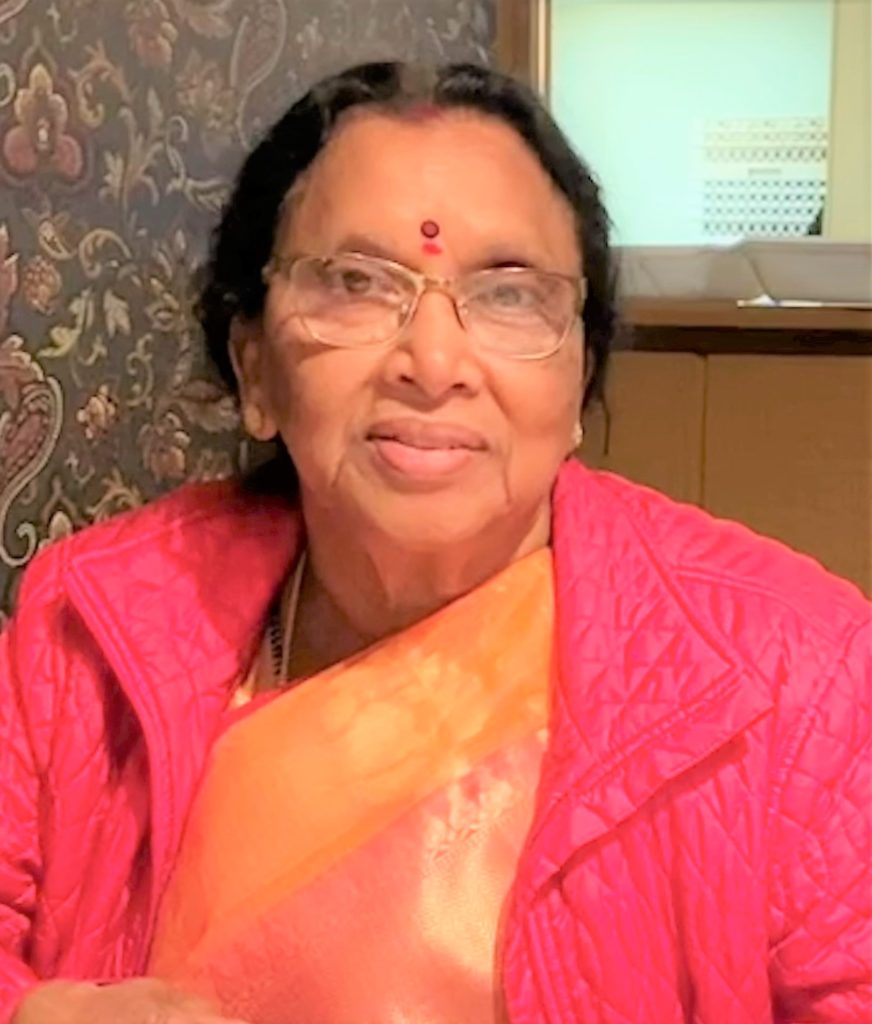 Parvathi Gutti, a long-time resident of Jeannette, Pennsylvania passed away surrounded by her family on Friday December 17, 2021, after an abdominal surgery needed for a complicated medical condition.

She was born on January 12, 1944 in Brahmapura, a small village in Krishna District, Andhra Pradesh, India. Her father Perrysetti Subbiah and mother Mahalakshamma were traditional weavers. Parvathi was the last of sixteen siblings. Born of humble beginnings, she was the first girl in her village to get a formal education, which led her to earn a medical degree from the Andhra Medical College, Vishakhapatnam, the oldest and a top-ranked medical college in Andhra Pradesh.

Losing her parents when she was very young, Parvathi was raised by her elder brother. Being the youngest of sixteen children, she was content with household chores. She started school when she was nine, on the recommendation of her home-school teacher, who recognized her intelligence. In small villages in those days, girls were not sent to school. During her school days she was acquainted with a Kuchipudi dance student, who was the younger sister of Varaprasad Gutti Rao, whom she would later marry. With financial support from others, Parvathi went to Hindu College in Machilipatnam, a nearby coastal town. Later, she earned a scholarship to go to Andhra Medical College, Visakhapatnam.

Soon after graduation, she married Varaprasad in 1968 before he went to Rensselaer Polytechnic Institute in Troy, NY, for his PhD in Nuclear Engineering on a NASA fellowship. Parvathi joined him, pursuing her studies in anesthesiology at Albany Medical Center, later completing a 6-month Fellowship in Gyne-Anesthesia at the Yale University hospital.

The Guttis moved to Latrobe in 1974 where she joined the Latrobe Area Hospital, which later became part of the Excela Health System and worked as a staff anesthesiologist for nearly 48 years. She started the first Pain Clinic in Westmoreland County, becoming the chairman of the Department of Anesthesiology at the hospital. She was an early donor for the expansion of the Latrobe Area Hospital in the 1990s and was the Co-Medical Director of the Westmoreland Latrobe School of Anesthesia during 1981 and 1986. She set up an annual award for outstanding nurse anesthetist. After retirement, she continued to work part-time. She was well liked by the physicians, nurses, and support staff who worked with her.

She loved the performing arts, especially Indian classical music, dance, and theater. She took keen interest in training her children from a very young age and developing them into mature artists. She served as a secretary of SPIFPA Foundation for performing arts, affiliated with the Pittsburgh Foundation and Community Trust.

A sheet anchor for her family and a strong supporter of her husband in many of his endeavors, Parvathi was quite stoic in accepting personal losses. In the early days of S.V.Temple in the 1970s, when people were not even sure of a need for the very idea of a Hindu place of worship here, Parvathi and her husband supported the concept by donating his very first month paycheck to the temple project. The Gutti family has generously supported the growth of the temple in many ways to this day.

Parvathi was well liked by members of the temple community for her simplicity, mild nature, loving spirit, and above all, her warm hospitality. She leaves behind her husband of fifty-four years of marriage, her daughter Bindu Madhavi, son-in-law Kumar Rachuri, and two granddaughters Krishnaa and Siri. A large number of her extended family and friends virtually attended the funeral at the Frederick Funeral Home, Latrobe. She was given a Hindu burial, with Shri Samudrala Venkatachayulu from the S.V.Temple helping the Gutti family with the religious rites.
From the Gutti Family: Thanks for Your Support in Our Time of Grief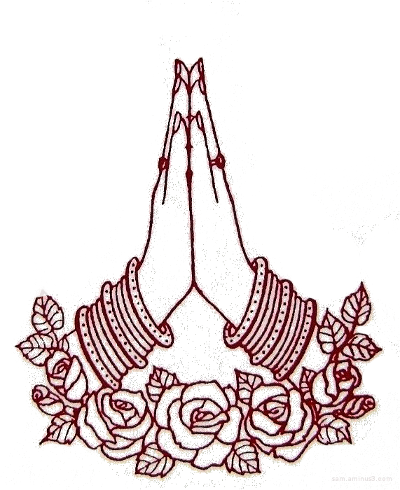 Dear Friends: We thank you very much for all your help and support during our time of grief. So many of you offered your condolences, came to pay your respects and share in our grief, provided us with nourishment (both physical and emotional), gave us your shoulder to lean on, helped us with all the funeral logistics that we did not have the presence of mind to deal with and in so many other countless ways, big and small. Your thoughts, words and actions mean more to us than what you will ever know.
We owe our thanks to the S.V.Temple staff, Officers and the Board, including the temple community, as well as to the entire Pittsburgh Indian Community and the entire Excela Health Medical community.
So many of our personal friends went out of their way to care for us. Thank you all.
The Gutti Family and the Rachuri Family
Varaprasada Rao, Bindu, Krishna, Kumar, and Siri ∎