By Srujana Kanjula, Wexford, PA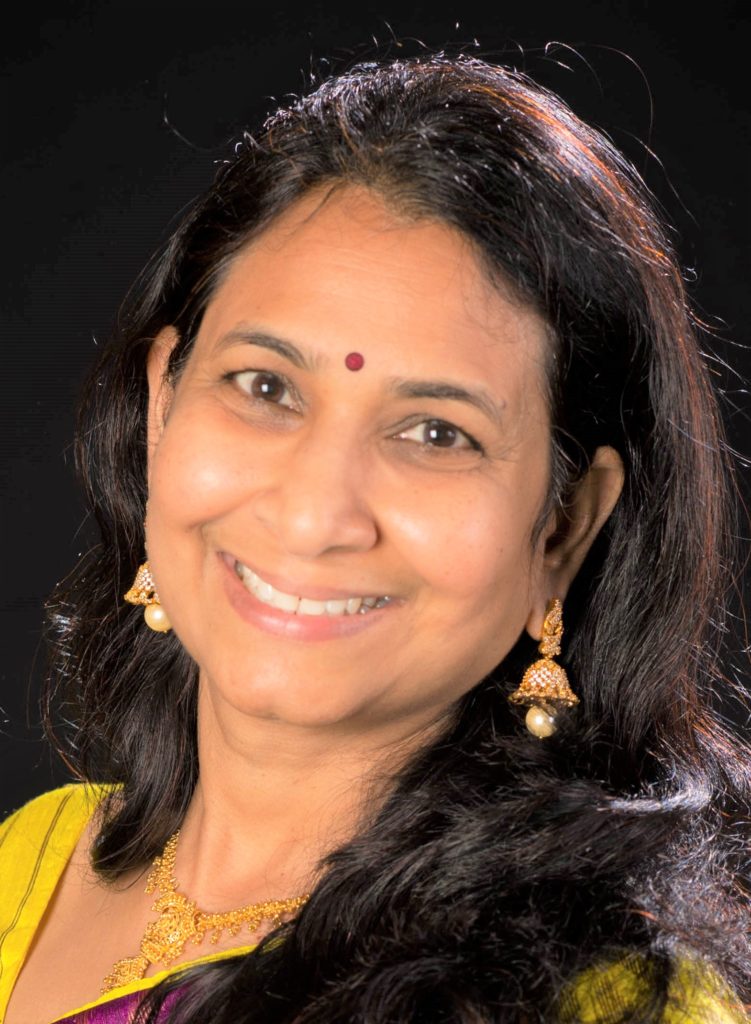 Editor's Note: Prof. Srujana Kanjula, a full-time faculty at the Community College of Allegheny County (CCAC), shares her experience and observations during the COVID-19 pandemic as CCAC continues with its mission in teaching. Community colleges, unlike regular big-banner universities, have unique challenges, opportunities — and responsibilities — for attracting students to their programs. Through the Covid pandemic CCAC manages to deliver quality education to its students using creatively tailored online and virtual classes.
The COVID-19 pandemic disrupted all educational institutions, and CCAC is no exception. CCAC modified its operations, initially closing all facilities, and extending support to the community. When the region faced PPE shortages, we donated hundreds of gloves, isolation gowns, and masks to frontline health care professionals.
CCAC quickly converted hundreds of courses from in-person to remote. Allison Barash, my colleague and a professor of psychology, told me: "When CCAC abruptly closed, I wondered how I could transition from in-person to remote delivery. Then CCAC moved up the spring break giving us time to get up to speed, and provided the faculty a plethora of online training sessions. I liked learning remote teaching techniques. I am facile with Zoom now. Surprisingly, attendance was good, and students enjoyed my creativity with visuals, polls, and breakout rooms."
The economic challenges were many, but the college administration ensured that adequate finances are available to continue delivering quality instruction with many supportive services. CCAC provided laptops to over 250 faculty members. The college also received funding through the federal government's CARES (The Coronavirus Aid, Relief, and Economic Security) Act, which helped combat fiscal challenges. As of 1st October, this funding helped 6500 students with $500 grants. The CCAC Educational Foundation awarded $200,000 in scholarships to 267 students, emergency funds to 34 students, and distributed laptops to over 200 students. All these were done within a short span of time.
Tyler Anderson, a digital design student says, "I'm grateful to CCAC for giving me a laptop to continue my education in digital design without interruption as I didn't have to worry about my pieces looking inconsistent. This shows that CCAC cares about students' success!" .
Another student, Ashika Richardson elaborated, "As a first-year student, I was nervous, especially in a virtual setting. But CCAC gave help with on-line services and tech support to accommodate all my registration and academic needs. My professors made my semester academically enriching and my experience invigorating."
In addition to teaching, I personally advise the World Cultures Club. In spite of the college closing, we had 15 new students join the club, and we successfully organized virtual events on Hispanic Heritage, Interfaith, Racial Justice, Indian Classical Dances, and on the 2020 elections.
Maxine Russo, another freshman, explained, "Joining the World Cultures Club gave me opportunities to interact with the college community and practice my public speaking and problem solving skills. I could participate in discussions on various cultural and political topics via Zoom and learn from other's perspectives and experiences. As an organizer, I introduced guest speakers, moderated questions, helped with crowd control, and shared my insights. As a student interested in going into politics, I learned how to be professionally civil while dealing with problems. This club helped me come out of my shell and thrive."
Ashika remarked, "I served as a panelist in the virtual discussion on Understanding Racial Disparities in 2020. As a Jamaican student living in America, I got the opportunity to share my international perspective on racism. During this difficult time, CCAC created platforms for students to engage in meaningful conversations."
As the enrollment has decreased due to pandemic and economic downturn, CCAC is preparing to provide more certificates and credentialing programs along with general workforce development offerings. This is intended to help those individuals searching for new career opportunities and education credentials.
Prof Barash rightly concluded, "I give CCAC tremendous credit for being pro-active during this challenging time, keeping us safe, and preparing the faculty so we could give our students the best possible educational experience under extraordinary circumstances." .END