By Nicholas J. Gigante, Vice President of Development Pittsburgh Cultural Trust, Pittsburgh, PA
Finally, Covid-related restrictions were receding further in our rear-view mirror, and we were in spring last April. In a wonderful sign that downtown Pittsburgh's Cultural District is returning to life once again, the Pittsburgh Cultural Trust presented a return engagement of the Tabla Maestro Zakir Hussain in Triveni at the Byham Theater on April 12. Nearly 1,000 patrons came to the recital on a Tuesday and thoroughly enjoyed the performance by Mr. Hussain, the tabla superstar, performing along with Kala Ramnath on the violin and Jayanthi Kumaresh on the veena.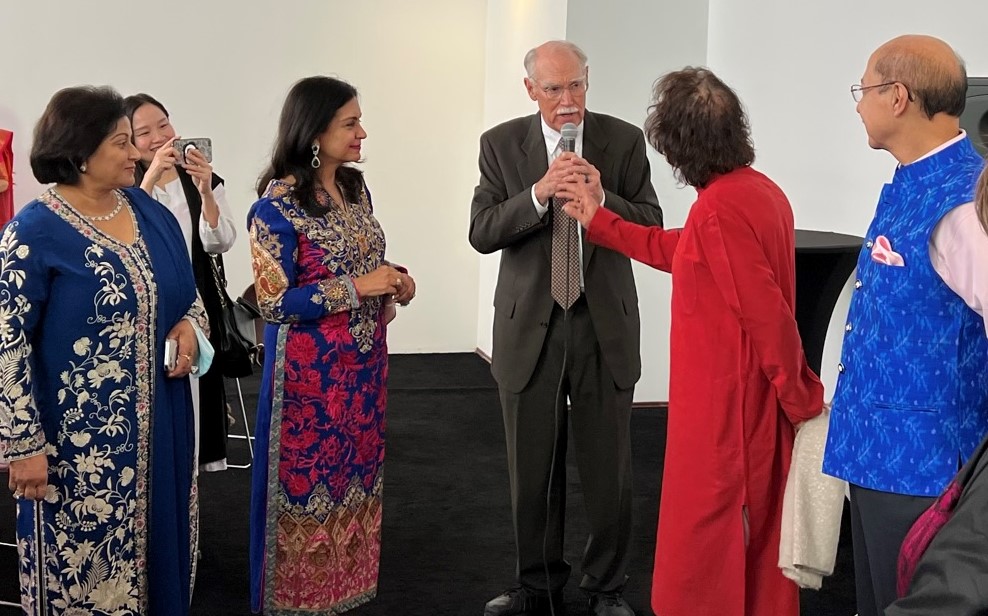 Prior to the evening recital, around fifty guests attended a special meet-&-greet with the dynamic and engaging Mr. Hussain, along with Ms. Ramnath and Ms. Kumaresh. Mrs.Nita and Mr. Sunil Wadhwani, well-known to the readers, hosted the reception in the Byham Theater's Fulton Mini lounge, overlooking the Allegheny River. Mr. Hussain and his musical colleagues interacted with guests, posed for pictures and selfies, and signed autographs.
Mrs. Wadhwani, along with Cultural Trust President and CEO, Kevin McMahon, made remarks jubilantly welcoming Mr. Hussain back to Pittsburgh. Mr. Hussain also delivered heartfelt musings highlighting his excitement to once again be performing for live audiences, especially his devoted and enthusiastic fans.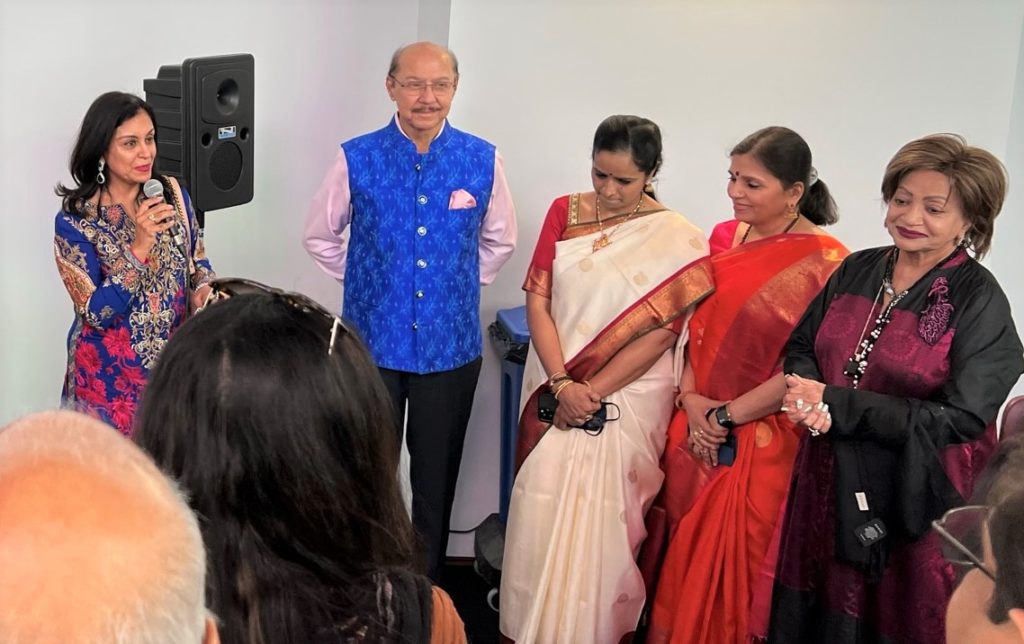 Mrs. Wadhwani is a member of the Pittsburgh Cultural Trust's Programming Committee. Her husband, Sunil, is on the PittsburghTrust's Board of Trustees. Also in attendance, among others, was fellow Cultural Trust Trustee, Sarika Goulatia, along with her husband, Dr. Amit Goulatia. ∎