Archive for category April 2021
By Bidanda Bopaya, Fox Chapel, PA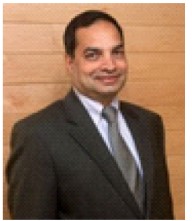 As the son of an Indian naval officer, Bidanda Bopaya was born in Pune, has lived all over the Indian coastline, and was sent to a boarding school in Ooty at a young age. His wife, Louella, daughter of an Indian air force officer, is a psychologist in private practice. The Bidandas moved to Pittsburgh in 1987 after graduate work at Penn State and have raised two children in the Burgh. Their daughter, Maya is pursuing a PhD in finance & economics after an early career on Wall Street, and their son Rahul is an engineering graduate from Pitt. The Bidandas live in Fox Chapel. Bopaya, a professor of engineering at the University of Pittsburgh and President of the Institute of Industrial & Systems Engineers, has authored/edited 13 books in the subjects of his specialization. Here is Bopaya in his contemporary dress and also in the traditional Kodava attire.
Editor's note: My early childhood was in Madikeri (earlier name Mercara) in Kodagu District, earlier known as Coorg (population: over 500,000 people) in Karnataka State. Madikeri is the headquarters for Kodagu and the home of the Kodavas, a small, accomplished, and colorful community in the Indian social tapestry. Kodavas are ~20% of the population of Kodagu District, and have contributed disproportionately to India's armed forces, sports teams, and other professions including as India's first female ambassador, India's first PhD in sports medicine, the founder of the National Institute of Sports in Patiala, and of course, India's first Commander-In-Chief (Gen. Kodendera Subbayya Thimmayya), and India's first Field Marshal Kodendera Madappa Cariappa
After sixty years, I chanced to drive through Madikeri. I had a vague memory of Omkareshwara Devasthana, a Shiva Temple there. Since it was the only temple I knew in my childhood, it made no impact then. When the driver showed me the temple from a mile away from the hills, I told him it looks like a mosque. His reply: "Illa saar, iduve devasthana." (No sir, this IS the temple.) Stunned at the unique architecture for a Hindu temple with a typical Islamic dome including the four minarets, I stood in silence in front of the temple absorbing the ambience.
Then during the Patrika fundraising, I saw one Bidanda Bopaya as one of the on-line contributors. From the name, I recognized he is a Kodava (known earlier as Coorgis). I contacted him with my Madikeri roots, and one thing led to another in our exchanges, which finally culminated with Mr. Bopaya writing this article for the Patrika. — Kollengode S Venkataraman
The Omkareshwara Temple is a picturesque and unique place of worship in Madikeri, the heart of a salubrious and verdant hill station in Karnataka. Our family spent summers in Kodagu, and the place remained a well-kept secret because of the absence of a railhead. Now, it is a weekend getaway to Bangalore IT techies arriving in hordes.
Steep hills studded with vibrant homes surround the temple. Legend has it that the Raja of Kodagu, Lingarajendra II, built the temple repenting for some terrible act he committed. He was advised to build a Shiva temple that would awe people, "as long as the sun and the moon are around!" He commissioned the temple, consecrating it in 1820, with a Shivalinga brought from Kashi enshrined at the temple's sanctum.
Omkareshwara Devasthana is the only known example of a Shiva temple — for that matter, any Hindu temple — built like a mosque with four turrets (or minarets) at each corner and a dome at the center. The rationale for this one-of-a-kind architectural style (Islamic with a Gothic touch) for a Hindu temple is not precisely known even though the temple is only 200 years old, given the frosty relations between the Kodavas and Muslims, thanks to Tipu Sultan (1750-1799), who repeatedly invaded and unsuccessfully tried to take control of the region. Search the web under Tipu Sultan and Kodavas to get multiple perspectives of this complicated relationship.
Given today's strife-ridden global situation among all religions, it is inspiring that one Hindu temple integrated multiple styles of architecture into its place of worship two centuries ago. As children, we played hide-and-seek with our extended family around the temple.
The Raja's tomb located nearby, built in 1809, also has an Islamic architecture. My great-great-grandfather Bidanda Bopu was the Commander-in-Chief of the Kodagu Raja's army and is buried next to the Raja. Growing up, our family often celebrated festivals and visited the tomb to pay respects to our ancestors.
The Kodavas are proud people and maintain unusual traditions. Kodagu is often called the land of generals, beautiful belles, coffee, cardamom, pepper and honey, all because of its hilly terrain and suitable weather, honey, large number of military leaders, and charming and gracious women! Some interesting features of Kodavas
● Are Kodavas Hindus? While Kodavas are governed by the Hindu laws, they are technically not Hindus, with the absence of a caste system; Kodavas are ancestor- and nature-worshippers. Most festivals are centered around agrarian and martial themes and traditions. However, many Kodavas have now adopted a Hindu lifestyle and traditions.
KODAVA FESTIVALS: Kodavas are rooted to their land as farmers and agriculturists. No wonder, all Kodava festivals are around farming.
● Kailpodhu: After the paddy fields are transplanted in early September, Kodavas worship their weapons and tools, after cleaning and decorating them. This is followed by festivities (shooting competitions, athletic prowess, while feasting on spicy food and copious alcoholic beverages). Kodavas have the right to bear firearms and weapons without license.
● Kaveri Sankramana: The river Kaveri originates in Kodagu District in a small natural spring in Bhagamandala, close to Madikeri. In mid-October, at a specified time, the sacred River Kaveri — yes, for Kodavas in particular, and for all Kannadigas, Kaveri is sacred — renews with new divine springs gushing towards a larger body of water. This is the birthplace of the river. People take dips in this holy water. Goddess Kaveri is then worshipped in Kodava homes with youngsters touching the feet of elders for blessings. Kaveri is perhaps the most common name for girls among Kodavas. This is the only meatless festival among Kodavas!
● Puttari (meaning New Rice), is the traditional harvest festival, celebrated in early December when people gather in their traditional family home (ainé mané) nicely decorated with farm motifs. Like Onam, Pongal, Lohri, Baishakhi, Bihu, and of course, Thanksgiving here, special culinary items are prepared. An important part of this festival is the matriarch of the family leading others into the fields for a symbolic first harvesting of rice paddies.
In addition to these, individual villages have temples that celebrate colorful festivals, including walks thru hot beds of coals. The best way to experience these is to be with Kodavas in their home during the season.
● Is there a Kodava cuisine? Yes, of course. Kodava cuisine is replete with unique and fiery dishes including Pandhi Kari (pork curry cooked in a special vinegar), Baimblé Kari (bamboo shoot curry), mangé paji (mango chutney), kuru kari (kidney beans, green beans, in a coconut gravy), akki rotti (rice chapattis) …… the list goes on!!
● Kodava music, dance and dress are unique and are on display at weddings and festivals. Kodava women elegantly drape themselves in a unique style in standard 6-yard saris. Men wear black wraparounds (kupya), colorful sashes (chalé), and daggers (peeché kathi).
● Interesting fact: No priests at Kodava weddings. Family elders lead all the religious rites, with a frenzy of Kodava dancing, pandhi curry, libations, and ceremonies steeped in family traditions.

Websites offer a ton of information on tourism-related questions on Kodagu — places of interest, cuisines, lodging, what to do, how to reach, the best time to visit. One website is: www.coorgtourisminfo.com. END
'