Archive for category July 2012
The primaries held in Pennsylvania on April 24 yielded some surprise winners and losers—also some refreshing self-revelations. Our region is stuck with its image as a steel town with strong ethnic roots and union activism. Politically, our voters are labeled as Democratic-leaning social conservatives. This may be changing albeit in small ways, if you go by what happened in the Spring primaries.
In these days of polls and trends, surprises during primaries are rare. But this time we had a few surprises. On the basis of 2010 census figures, Pennsylvania's declining population lead to the loss of one congressio­nal seat. With the death of the powerful Democratic Congressman John Murtha, his district in and around Johnstown, PA was eliminated, and was subsumed into the neighboring congressional districts. Congressman Jason Altmire, whose district was redrawn, was expected to face some hard times in the Democratic primary.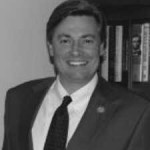 The Democratic Jason Altmire, who scored a big victory against Republican Melissa Hart when he was first elected to the US House of Representatives four years ago, turned moreconservative in an effort to court the more conservative bloc of voters in his district. This was not difficult for him given his lobbyist background prior to becoming a politician. But Altmire's change of heart — and changes in his political beliefs — won him no friends among the working-class voters in his redrawn district. Even as he won Butler and Allegheny counties, he was bested by Mark Critz from Allentown and erstwhile staffer of the veteran congressman John Murtha. Altmire ran afoul of the labor unions in the district that vowed to defeat him. Also his unpopular vote against Obama's healthcare bill earned him many enemies among some voters.
Mark Critz will face Republican Allegheny County attorney Keith Rothfus in the Fall elections. Altmire may have to go back to what he does best – lobbying for his clients in Washington DC.
Another sweet victory in the primaries was Republican D. Raja's for state senator. Raja's Republican opponent Mark Mustio ran a vicious, blatantly racial campaign in the waning days of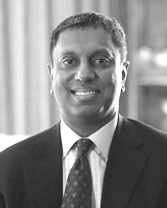 the primary. He printed pamphlets and TV commercials, expanding the D in Raja's name — Dakshinamurthy Raja — in an effort to make him sound foreign and un-American. Raja, an entrepreneur who founded a company in Western PA was falsely accused of outsourcing jobs. Even the Post-Gazette, which initially supported Mustio, in a very rare deci­sion, reversed its endorsement of Mustio in the face of the virulence in Mustio's racial ads. The citizens of the 37th District too sent a strong message against blatant racist propaganda by electing D. Raja as their Republican nominee. Now, Raja is likely to walk into the Commonwealth of Pennsylvania's Senate chambers if he faces no Democratic opposition in the Fall election.
The final act in Western Pennsylvanians' verdict was the abrupt derailment of Rick Santorum's Presidential — and maybe also his Veep — ambitions. Rick Santorum, who was doing well in the latter part of the Republican primaries, particularly in the South, with his socially and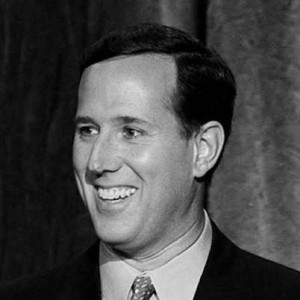 religiously conservative platform, suddenly found himself out of sync with his own hometown voters who elected him both as a congressman and also as a two-term US senator. His extremely conservative message this time around had few takers in Pennsyl­vania and in his native Pittsburgh region. After all, the state and the region had already sent Santorum packing in his last Senate race. With lack of funds and support, the Santorum Express ground to a halt in Pennsylvania and he dropped out of the presidential primaries to avoid loss in his own home state. Having gotten all the face time and the media attention in the pre-primary season and during the long primaries with nearly twenty debates, he will be back for in 2016 if Mitt Romney loses in November.
Thus the primaries ended in Western PA this Spring with refreshing changes in the political landscape. Now we need to brace ourselves, through Summer continuing into Fall, for a barrage of negative ads and character assassinations, which have become hallmarks of election year politics in these days of SuperPACs.
An Appeal for Readers to Register to Vote and then Vote in No­vember: No matter what your political affiliation is, please make it a point to go and vote in November. The people who run your polling booths are volunteers living in the communities where you live. It is imperative that they see the Indian-Americans taking their civic duties seriously by exercising their voting rights in every election.
But to vote in the November election, you need to register yourself to be eligible to vote. If you have voted in the last general elections in your local district where you live now, you are already registered. If you want to register to vote, go to this website and get the details:
www.votespa.com/portal/server.pt/community/home/13514 
'