Archive for category October 2019
By Kollengode S Venkataraman
I was on business in Qingdao, a major city in Shandong Province in Eastern China.  It is on the western shore of the Yellow Sea, with the South Korean shore to the east, around 500 miles across. With a population of 9 million, it is China's 18th largest population center. China's Guangzhou's population is 45 million; Shanghai's 35 million; Beijing's 22 million; and Chengdu's 18 million. So, you can call it a second-tier city of China. By comparison, Allegheny County's population is 2 million.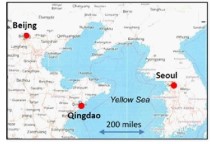 A major city in China's One Belt One Road (OBOR) Initiative that connects Asia with Europe, it has the highest GDP of any city in the province. Qingdao is a major seaport, has a naval base, and is an industrial center. It has the longest sea bridge (over 17 miles long), linking the main urban areas, straddling the Jiaozhou Bay. The bridge was designed and built by Chinese engineers to survive larger typhoons and earthquakes.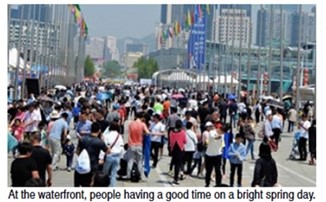 Thanks to German colonization during the 19th century, Qingdao is also famous for Tsingtao beer, and has the second largest brewery in China. With its long coastline along the bay, it has several beautiful beaches and vista points. In 2018, the Shanghai Cooperation Organization held its summit in Qingdao, in a sprawling brand-new building specially built for the meeting. Several heads of states participated. The aquatic portion of the Summer Olympics 2012 was held in Qingdao.
With so many high-visibility events staged in Qingdao, the whole area has received much attention from China's governments. They have executed massive infrastructure projects against tight schedules.
The prosperity among China's organized sectors is visible everywhere. In fancy malls, people are in fashionable clothes; they have the latest models of high-end cell phones and European automobiles. They spend their weekends in fancy, mostly Chinese restaurants, and in excellent open-air entertainment centers, . Even with divided 4- and 5-lane city roads, they have traffic jams during peak hours.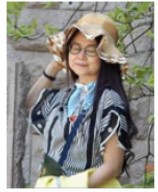 During my stay, on a weekend, my colleague Robin Cao showed me around Qingdao's waterfront and cityscape, and restaurant scene. It was a pleasant, mild, sunny spring day. Flowers were part of the sidewalks in the city, and not just in any park. You can imagine how many resources the city government spends on beautification!
China has the widest possible choices in food. In one grocery store, different sizes and types of eggs from a variety of birds were on display. You have to see to believe the range of vegetables, grains, noodles, and Chinese buns like our modaks with all kinds of vegetarian and nonvegetarian fillings. And for seafood fanatics and meat-eaters, the choices are endless, with a whole range of fish, crabs, lobsters, turtles, and other reptiles (including snakes); in addition to pork, chicken, beef, lamb, and goat, you also get wild game, and also body parts of large animals such as livers, brains, tongues, etc. A whole range of tropical and subtropical fruits are available, both locally grown, and imported from Malaysia, Thailand, Vietnam, and Indonesia.
Even as a vegetarian, I had no problem in getting what I wanted in restaurants. When I went with my colleagues, they took care of me. But on several occasions, I explored the restaurant scene all by myself. No one speaks English and they are not embarrassed or apologetic about it. After all, 1.3 billion people speak Mandarin.
So, language was a big problem for me in exploring the restaurant scene all by myself. I asked my colleague Robin to prepare for me a list of my food restraints written in English and translated into Mandarin. See the figure on the side. In restaurants, the waiter and I would exchange the menu card and my card on food preferences. The waiter would look at it, giggle/smile/chuckle and take me around for me to pick what I wanted from among the items on display. I was never disappointed with what I got.
The many pictures shown here tell you how far China has come. Yes, there is poverty and there are ghettoes. Show me one American or European city that does not have their share of poverty-stricken areas, where working class and poor people live servicing the needs of the affluent.
I had the privilege of having an elaborate 15-course all-vegetarian dinner that my colleague Robin hosted for me in his elegant apartment near the Qingdao University with the mountain range as the backdrop. His wife Jessy, who teaches computer science at the university, was the most gracious host; she told me that in her entire life, this was the first time she had ever made an all-vegetarian luncheon for their guest. Robin and Jessy live with his mother and his 20-year old daughter Anne, who is pursuing her IT degree at Qingdao University.
Instead of writing long passages on how the Chinese have adapted to Western influences, the two pictures of women in restaurants shown below can be a metaphor on how China deals with Western influences. I took the pictures in random restaurants where I was having my meals. These women were total strangers to me. (I got their permission for the pictures.) They were elegantly dressed; the woman in the red dress is having her Belgian waffle; and in the other picture, the woman is having a tandoori roti.
I took the pictures in different restaurants on different days. Waffle is a European breakfast item, and tandoori roti is an Indian item. And without giving up or modifying their lifestyle, and without any embarrassment, they were elegantly using chopsticks to eat food items from all over the world. And there are millions like them all over China.
This goes beyond their eating habits. They are comfortable in being Chinese, even when they become affluent and college-educated. They do not want to change their essential Chineseness. All through the Communist Revolution of the Mao era and the economic boom initiated by Presidents Deng and continued by Xi, the core tenets of Confucian values are still strong. In this regard, the Chinese, Koreans and Japanese are quite different from Indians.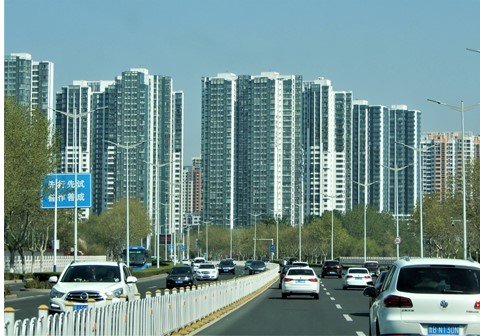 Twenty- and thirty-story high apartment complexes are scattered all over China to meet the ever-increasing demand for the affluent professional middle class. Since no one can own land in China (they can be only taken on 100-year leases), the affluent invest in apartments as a hedge against inflation. This has given rise to a unique situation of having large apartment complexes with only 60% or 70% occupancy. Arab sheikhs, Russian oligarchs, and Indian/Chinese tycoons do the same in London, Paris and New York. Same story with NRIs in urban India.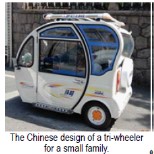 On the Qingdao bay, the young and affluent Chinese were relaxing in their yachts and speed boats. And in the plaza, a whole bunch of people varying in age from 85 to 2 years and toddlers — great grandparents, sons and daughters and grandkids — were enjoying the sun.
Even on a bright day, some days, the sky was muggy due to pollution. But the government is hell bent on doing its best to reduce the carbon footprint. Public buses and light rail transits are increasingly becoming popular among youngsters.
In China taxis are retired after a certain number of years or after a certain number of kilometers on their odometer. So, taxis are relatively new and clean. All taxis are metered and accept credit cards. I was surprised that in all my rides, the taxi drivers did not wait for my tip, and refused even when I offered, as did waiters in restaurants. This is a huge difference between the US on the one hand, and Europe, China, and Japan on the other. Maybe the money they earn in these occupations given them enough incomes. In the US, waiters in restaurants live only on their tips. In most places in the US, their hourly salary is around $3.00 per hour. Taxi drivers in the US will frown if you don't tip them.
I was getting ready for my return journey early in the morning. I got into the taxi. The taxi driver turned the ignition key on and pressed a button. A 1-minute audio tape came on asking me one last time: Did you check your passport? Did you check your flight is today? Did you check in already? Do you want to check anything else before we go?
It was a 40-minute taxi ride to the airport. Along the way, the driver wanted to ask me a few details about my flight. He opened an app and said something in Mandarin. The English translation came: Which airline? Domestic or International? Flight number? Departure time? I replied in English and he got the translation in Mandarin. That is how far advanced China is.
It took China over 70 years to become a vibrant and confident nation to challenge the Western and Japanese domination in the 20th century from the feudal society that it was before Mao's Revolution. For 1700 years up to the Industrial Revolution, the world GDP of those times was split between India and China. See the adjacent chart. China is fast regaining its past, lost glory. It has become the manufacturing hub for the rest of the world. Its technology base is good and getting better by the day, and its business acumen is something for the rest of the world to worry about. It has developed its own version of the bullet train. It is close to develop a commercial equivalent of the Boeing 737 and Airbus 320 for its own market, which is huge, and later for the Asian market. There is reason for the U.S. and EU to worry. The rest of the world has a lot to learn from China on what to do and how to do it; and, more importantly, how to adapt modern technologies to local conditions. If other nations are smart, perhaps they may even learn how o avoid some of China's missteps along its path of rapid growth. $$$$
'