By Pallavi Muluk, Pittsburgh, PA
Editor's Note: Pallavi Muluk is a senior at the University of Pittsburgh and will be matriculating to University of Pittsburgh Medical School after she graduates in April 2021. She is extremely passionate about social justice matters impacting minorities in our country and helped to establish the youth organization South Asians for Change this summer to confront these issues.
Most of us are well aware of racism toward Black people in America. However, too often we performatively mourn the injustices, become overwhelmed by the enormity of the problem, conclude that the issue does not directly affect us, and move on. After all, we're not hurting anyone, right?
Actually, I would argue that maintaining our decades-long silence does more to perpetuate racist ideologies than blatant acts of prejudice.
On Saturday, June 13th, over 300 members of the Pittsburgh community came together at Flagstaff Hill to celebrate the Black voices in our neighborhoods. Organized by South Asian youth and adults from South Asians for Change (https://www.saforchange.com/) and Pittsburgh Indian Community and Friends, the gathering highlighted the pervasive racism in our society and finally showed our allyship to the cause.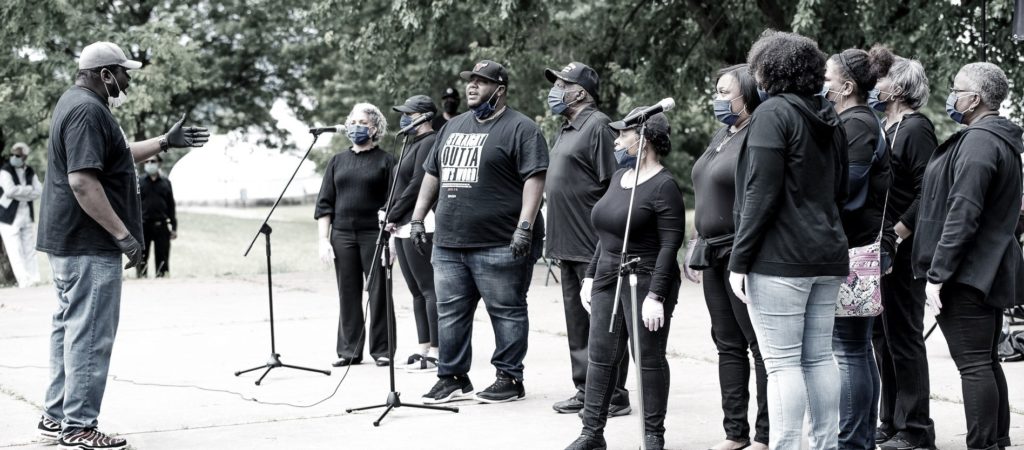 We often forget that if not for Black leaders like Martin Luther King Jr., Rosa Parks, and Malcom X, the Immigration Act of 1965 would never have been passed and we wouldn't have stepped foot into this country. So how can we now turn a blind eye to the trauma of the Black community? Why do we perpetuate the "model minority myth" and allow the Blacks to suffer the consequences? By now we must know that ignorance is not bliss. When Black people cannot go jogging, hold a bag of skittles, sleep peacefully after a long day saving lives, eat ice cream, or even stand in their own backyards, there is no place for our inaction and silence.\
On June 13th, we listened to a passionate call to action from the Rev. Dr. Darryl Canady; the experiences of Shirley Douglas; and much needed advice on where to start from Lance Hyde and Nicholas Anglin. The beautiful music of the Rodman Street Baptist Church Choir reminded us of everything, art and otherwise, on how the Black community has enriched our life here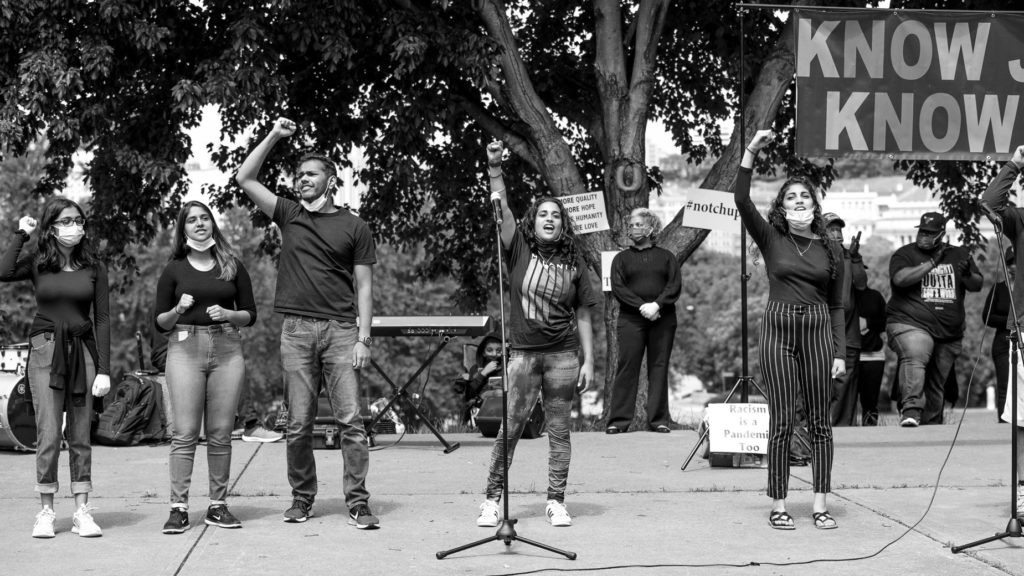 When we chanted the names of George Floyd, Ahmaud Arbery, Breonna Taylor, and Traeyvon Martin, we reminded ourselves why this fight is necessary. Most of all, we learned how much more needs to be done.
While we as South Asians strive to understand the realities of systemic racism, we must accept that being a minority in America does not make us immune to being racist and prejudiced. It is undoubtedly an uncomfortable topic, but instead of saying, "There's nothing I can do," sit in that discomfort and ask, "What can I do?"

Minimally, exercise your constitutional right to vote this November to elect a leader who has a semblance of compassion and who does not bring out the very worst in our country. Take five minutes today to learn something new about the reality of Black people, and tomorrow take ten minutes to figure out what you're going to do about it. And the following day get started.
Books to read:
White Fragility by Robin DiAngelo
How to be an Anti-Racist by Ibram X. Kendi
Between the World and Me by Ta-Nehisi Coates
Links:
Systemic Racism Explained (act.tv)
How to Be an Ally if You Are a Person with Privilege (Frances E.
Kendall, Ph.D. © 2003)
Editor: The graphics are from South Asians for Change. END$$