By Dr. Balwant Dixit (bdixit@pitt.edu) and Dr. P. Sundararaman (psundararaman@hotmail.com)
Editor's Note: Kings and temples in South India have been patrons of artists for over 2500 years. Maharajas, nawabs, kings throughout the world have supported artists to showcase the grandeur of their kingdoms. In the last 100 years, with the kingdoms gone, elected governments have filled the void. The government of India in the 1950s founded the Indian Council of Cultural Relations and the Sangeet Natak Academi to promote arts and artistes. Indian music organizations routinely confer titles on musicians. While artistes vie with each other and lobby for these honors — scientists too are known to lobby for even Nobel Prizes — it is very rare to see artistes honoring other artistes and even patrons. One such artiste was Balamuralikrishna, the renowned Indian vocalist, who died in November 2016.  He was in his 80s.

H
ere is the experience of Dr. Balwant Dixit, in his own words, on his receiving the honorific Kala Vipanchee from Balamuralikrishna in 1999. Vipanchi is the name of a type of lute, and also is a descriptive Sanskrit word for a person who loves and advances the causes of arts and music. Dr. Dixit for over forty years worked against many odds bringing artists from all over India on concert tours in North America.  It is important to note that Dr. Dixit did NOT sponsor concert tours for Balamuralikrishna; the artist was not seeking a favor from, or returning a favor to, Dixit.  Here goes Dr. Dixit: 
On November 13, 1999 I received a letter of invitation from Padmavibhushan Dr. Balamuralikrishna to attend a special ceremony to receive the title Kala Vipanchee at a special function to be held at the Madras Music Academy for my efforts in promoting Indian classical music in North America. It was somewhat of a surprise.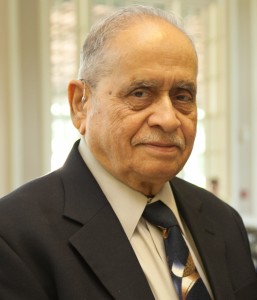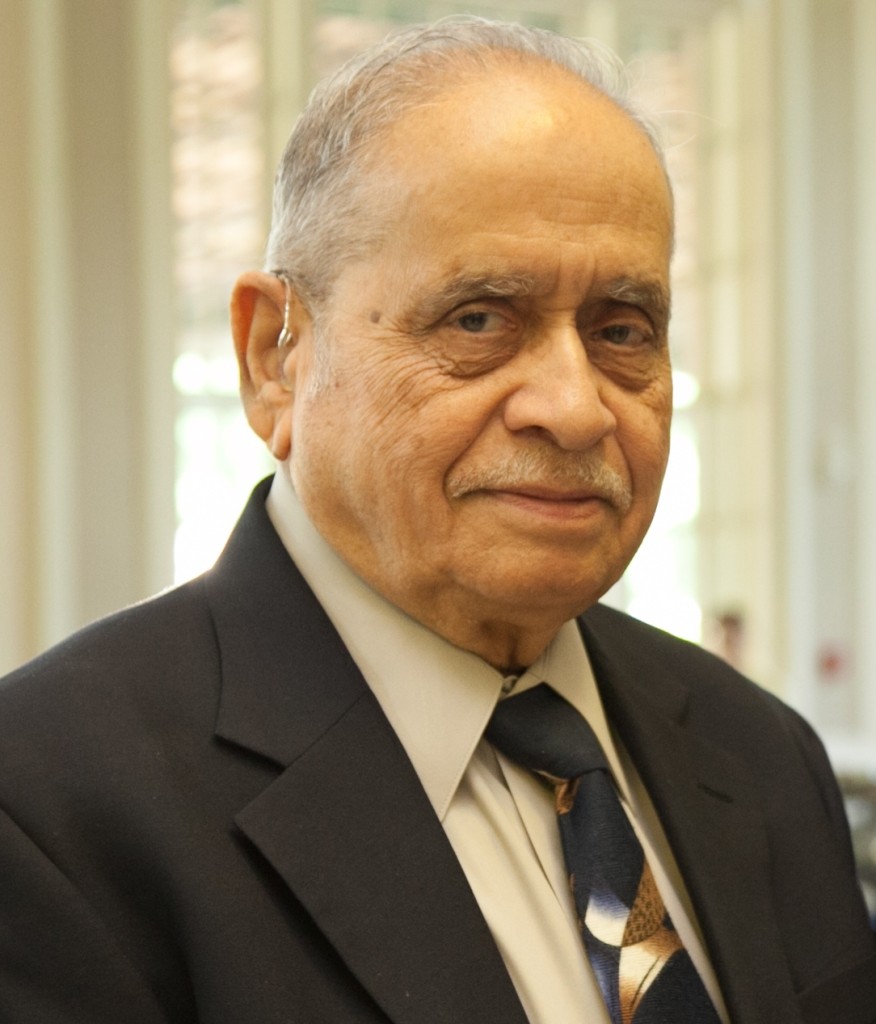 I flew to Chennai from Pittsburgh via Pune. At the Chennai airport, a representative from the Balamuralikrishna Trust warmly received me and two young women put flower garlands around my neck. I was driven to the New Woodland Hotel. I checked into a small bungalow located on the premises of the hotel. Soon, a welcoming phone call came from Dr. Balamuralikrishna himself enquiring me about my travel. He informed me about the next day's function. A hotel attendant brought me tea and snacks. In the evening I was served a complete dinner in my room.
Next day, another representative from the Trust drove me to the Madras Music Academy for the awards ceremony. The auditorium was packed with over one thousand people for the occasion. The ceremony started with an invocation. The Nrityalaya Aesthetics Society from Singapore presented Parinamam, a dance drama based on Ramayana. There were also a couple of music performances. This was followed by the awards ceremony recognizing individuals and organizations for promotion of the performing arts. Then Dr. Balamuralikrishna himself presented me the title Kala Vipanchee.
I was told that the other recipients of the Kala Vipanchee honorific are Ustad Zakir Hussain; the veteran Ghatam vidwan "Vikku" Vinayakram; and Pandit Vijay Kichlu of the Sangeet Research Academy of Kolkata.  At the end Dr. Balamuralikrishna himself gave a scintillating vocal recital.
The function concluded with a dinner served behind the stage in which Dr. Balamuralikishna, Vikku Vinayakram and several other distinguished artistes and individuals ate a typical South Indian dinner on paper plates. It was quite an interesting gathering where all those who gathered — many of them veteran artistes — were having dinner on paper plates without any reservations.     —   By Balwant Dixit
---
Dr. P. Sundararaman from Allison Park adds:
"Balamuralikrishna was a multi-faceted genius who challenged the orthodoxy of Karnatic music in his time. Finding himself in controversies on account of his fresh interpretation of music, he relished seeing the 'traditionalists' eventually admiring and acknowledging his genius…"
This is how I summed up his genius on the early rainy morning in November, when I heard the maestro had died. I opened one of my favorite live concerts of him on my PC, hoping to calm myself. It did help.
I was exposed to Karnatic music from my childhood in the 1940s. I started listening to Balamurali's concerts a decade later. With his stunningly novel, fresh and appealing renderings, he took the Karnatic music world by storm. I am fortunate to have known him personally as an admirer, friend and student. His mind was youthful, and his enthusiasm, infectious.
His mother was a veena player and his father, a violinist. Losing his mother when he was very young, he was raised by his mother's elder sister. His formal schooling was only for three months. On his own, he learned many languages, including Sanskrit — even composing lyrics in them.
In 1976 I came to North America. In the annual Tyagaraja festivals, I sang the krtis I learned from Balamurali's cassette tapes I brought with me. Later, when he was here on concert tours, I attended many of his concerts, sometimes sharing car rides with him. After a concert at Penn State in the 1990s, Balamurali and eleven members of his troupe came to our home late on a Friday night. Next day we drove them to Niagara Falls and to his recital in Buffalo, NY. In his 4-hour concert, he mathematically demonstrated his new tala concept encompassing most of the talas.
In the 1990s, the maestro released a recording of the 17th century (?) Advaita mendicant Sadasiva Brahmendra's verses set in Karnatic ragas. These renderings were on repeat loop in our car and at home.
He was so confident about his prowess that he engaged in jugalbandis with stalwarts such as Bhisen Joshi, Ronu Majumdar, Pandit Jasraj and many others. These are on YouTube.
During one of our visits to his home in Chennai, he insisted, "You have driven us to many places in the US. Now it is my turn to drive you to Thyagabrahma Sabha." With the maestro, we visited a temple, where we all had breakfast served on banana leaf, squatting on the floor! Hats off to his child-like simplicity!
In 2005, I went to see him in Chennai. He taught me several of his compositions. Despite his age and stardom, he was always a teacher, with the same spirited smile and friendliness. In his later years, to encourage youngsters, he regularly appeared in the front row at music competitions for teenagers organized by TV stations.
I will forever cherish these and many other memories, and the invaluable gift he gave me: an autographed book of all his compositions  ♣