By Ramesh G Soni, Ph.D.  
e-mail:Â  rgsoni@yahoo.com
Prof. Ramesh G. Soni, Ph.D., the Chairperson, Department of Management at Indiana University of Pennsylvania, has been living in Indiana, PA with his family for the last twenty-eight years. He recently visited the West Bank, Palestinian Territories on a university exchange program with American Arab University. This was his unique experience interacting with the Palestinian hotel staff.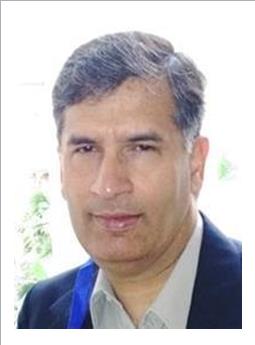 Location: Ramallah, Palestine.  As I was working on my laptop in my hotel room, I heard a knock on the door. Raising my voice, I said, "Coming."  I guess the person at the door must have heard my shout as "Come in."  I heard the sound of unlocking of my door and there was this young man — a room service staff with his service cart.  He started talking to me in Arabic.
I am used to being mistaken for a local; many Indians can be easily mistaken for Palestinian.  Palestine has a broad range of skin tones and facial features — some as white as Caucasians, and as dark as Africans. In fact, in the city of Jericho I had a déjà vu.  The restaurant manager, where I had my lunch, reminded me of a service staff at the Rama Krishna Vegetarian Restaurant I used to frequent during my junior college days in Vile Parle, Bombay.
For the moment then, I was really transported down memory lane to my school/junior-college days. I thought, maybe the service staff had immigrated here and opened a restaurant in Jericho.  But, wait! There was no Dosa, Idli, Vada or Uttapam on the menu. And, how come the person had not aged a bit in nearly those 40 years!
Going back to the service staff who had just entered my room, he hardly spoke any English.  I had a difficult time explaining to him that there was no need to change the bathroom towels or bed sheets — the environmentalist in me cannot accept the wasteful extravagance.  I really wanted him to just clean up the coffee cup, get rid of the used tea bags, sugar packets, etc. We were both speaking words — I, English and he, Arabic. But, the real communication was occurring through gestures, facial expressions, and actions.  I could sense a disbelief in his eyes — how come this man cannot speak Arabic?  Not counting the several OKs he had uttered so far, I finally heard him say two English words:  "You where?"
Ahh…so,he wanted to know where this man was from — the Arab-looking man who cannot speak Arabic. I did not want to confuse him further and decided not to say that I am from the USA—the country that I claim to be mine and where I have been living for the last 32 years.  Instead, I told him that I was from India — the country of my birth.
His face brightened instantly. "INDIA!  Al Hindi!" he exclaimed!  His eyes lit up. He followed it up with the brightest, heart-warming smile and profusely said, "Welcome!  Welcome!!" and a few more Arabic words.  "Welcome, Welcome…Welcome!"  He was genuinely happy to know that I am from India.
What followed then was something I should have expected as I had a similar experience in my hotel room in Morocco last year.  I was trying to be out of the way of the hotel service staff — sitting on a chair in one corner of the room with my laptop, so that he could make my room up efficiently — he continued talking with excitement.  I could hear a mix of Arabic words and names of Hindi movies/actors. Jab We Met…Kareena Kapoor… a few more Arabic words… Salman Khan…Shah Rukh Khan…Jab Tak Hai Jaan… more Arabic words.  I smiled and nodded to acknowledge his mentioning of several popular Hindi movies and actors.
After making up my room, the hotel staff at my Ramallah hotel welcomed me to Palestine three more times while leaving the room. I was really moved by his love and excitement.
I decided to take a break. I went to the bed, turned the TV on and switched the channel from CNN International to Channel 645—Zee AFLAM.  It was showing Oye Luckey, Luckey Oye, starring Abhay Doel.
I couldn't follow the movie dubbed in Arabic, but I continued watching it. That was the least I could do to thank Bollywood for getting me so much affection and love in many parts of the world.
"Thank you, thank you and thank you Bollywood! Shukran from the bottom of my heart!"
Note: The Shukran is the same as the Hindi shukriya or the English Thank you.   ♣