By Kollengode S. Venkataraman
e-mail:  ThePatrika@aol.com
For people traveling from second-tier cities like Pittsburgh and Raleigh in the US to second-tier cities in the Indian subcontinent (Ahmedabad, Amritsar, Lucknow, Peshawar, Kochi) the gate-to-gate travel time can be daunting. Often three stopovers — a major hub in the US, a brief layover in Europe, another major hub in India like Mumbai or Delhi with long layovers.
Seniors or people traveling with infants and kids despair even before they leave home. This has changed now.
A few years ago, the Big-3 Persian Gulf carriers — Emirates, Etihad, and Qatar — started their nonstops to US cities beyond JFK. We now have 18 nonstops to US cities such as Dallas, Houston, Washington DC, San Francisco, Boston, Seattle, and Miami, to their hubs in Doha, Abu Dhabi, and Dubai in the Persian Gulf. Incidentally, Dubai and Abu Dhabi, new entrants to high-end international travel, have state-of-the-art hubs and airport facilities. Later, the Big-3 US carriers (Delta, United, and American) also started their nonstops to the Persian Gulf to get their market share.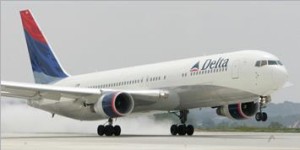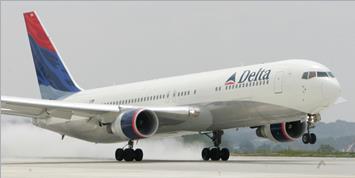 The Big-3 Persian Gulf carriers have nonstop flights from their hubs to second-tier cities like Ahmedabad, Amritsar, Goa, Kochi, Kozhikode, Lucknow,Multan, and Peshawar in the Indian subcontinent. Several regional air carriers like Jet Airways, IndiGo also have nonstops from these Persian hubs to smaller cities in the Indian subcontinent.
Because of these options, the gate-to-gate travel times between second tier cities in the US and the Indian subcontinent are shortened anywhere from 4 to 6 hours or even better.
With the Open Skies policies in the US for international carriers, the Big-3 US carriers are feeling the heat from competition from these big Persian Gulf carriers. These new comers have much younger fleet, better and wider range of in-cabin service (like food, entertainment, and importantly, cabin crew). Besides, the Persian Gulf hubs are huge shopping/entertainment complexes with even hotels within the airport for long layovers. The Business Class service in these new entrants is far better than what the US carriers offer.
So, these new Persian Gulf airlines are now luring away international travelers from established US and European carriers such as Lufthansa, KLM, British Airways, Delta, United, and American. These legacy airlines for decades had almost 100% share of the international travelers from the Indian subcontinent, the Middle East, and Africa. Those days are gone for good.
The Big-3 US carriers are complaining to the US government that the Persian Gulf's Big-3 get unfair financial subsidies from their governments. Not many in the US who understand global travel are convinced.
In any case, international travelers in second-tier cities in the Indian subcontinent and North America now have more travel options, shorter gate-to-gate travel time between their home towns in the US to their destinations in India, and possibly also less expensive tickets. The in-cabin service in US carriers may even improve with competition, and the competition will keep the air fare in check.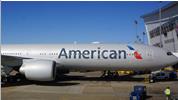 In the man-eat-man world of international air travel business, India's air carriers and big airports in India have missed chance to lure international travelers compared to the Persian Gulf's Big-3 carriers and their hubs like Dubai. On this also, India will be perpetually in the catching-up mode.
The Pittsburgh International Airport has excellent infrastructure and resources for easy, hassle-free and quick international arrivals and departures.  And within a 100  mile radius, this is a first class airport.
There are enough international travelers  —  business people, students, government officials, researchers and university teachers  —  living within a 100-mile radius around the Pittsburgh Metro region.   If these travelers' destination is anywhere in the Indian subcontinent, Southeast Asia (Singapore, Kuala Lumpur, Bangkok), East Africa, or the Middle East, and if have a nonstop from PIT to a Persian Gulf city like Dubai, Abu Dhabi or Doha, we can reduce our gate-to-gate travel time by at least 6 to 8 hours.
If you know elected officials in Pittsburgh, or the airport administrators at PIT, or our regional business leaders, persuade them to look beyond Europe and explore getting a nonstop to one of the Persian Gulf hubs from the Steel City before some other city in our region gets it.     
♦