By Melissa Reich
Home Sales Expert, Summerset at Frick Park
1435 Parkview Boulevard, Pittsburgh, PA 15217
Phone: Â (412) 215-8056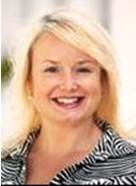 Many Indian families choose Summerset at Frick Park because of its proximity to cultural and religious attractions, as well as its convenience to the Waterfront, downtown, and Oakland. A short drive from many places of worship for Indian-Americans in Monroeville, residents have a religious community nearby. Additionally, the neighborhood is close to many Indian grocery stores and restaurants in Monroeville and Oakland as well as the Strip District markets.
The convenience of city living paired with the neighborhood's park-like atmosphere and access to Frick Park attract many diverse groups to the neighborhood. International residents move there because of its location near Pittsburgh's medical, technology, and entertainment hubs. However, it is also home to many longtime Pittsburghers moving back into the city who are interested in customizing a new home.
Summerset at Frick Park families can ensure an excellent education for their children through access to the best private and public schools in Pittsburgh. Within walking distance of award-winning Allderdice High School, teens also have the option of attending the Pittsburgh Creative and Performing Arts School (CAPA), or one of the many private high schools nearby. Allderdice was ranked #9 in top SAT scores for 2014 in the Pittsburgh region, with CAPA just behind it at #10. Ellis and Shady Side Academy boast a diverse student body, small class sizes, and committed, experienced teachers. Music teachers living in Summerset at Frick Park, as well as nearby gifted afterschool programs at Pittsburgh's universities, allow unique opportunities for enriching children's education.
For higher education and medical needs, various universities and medical centers are nearby. The University of Pittsburgh, Carnegie Mellon University, Duquesne University, Point Park University, Carlow College, and Chatham University are all within 15 minutes of Summerset at Frick Park, so the community's professors, medical professionals, and business leaders all enjoy a quick commute to work every day.
With a variety of new home construction options, Summerset at Frick Park has something for everyone. Facing east and south, the Schneider Park and Parkview townhomes range from 2,110 to 2,860 square feet, featuring open first floor plans that allow residents to create their own layout.
In addition to beautiful river views, townhomes include three bedrooms, covered front porches, attached garages, private outdoor spaces, and professional landscaping. End units offer a first floor master suite along with a third floor bonus loft and flexspace that are customizable to meet residents' needs and perfect for extended family and guests. Buyers also have the option of adding an in-law suite, office, or gym.
In addition to its townhomes, Summerset at Frick Park also offers one-level condos called Manor Flats. Manor Flats offer 2,000 square feet of space with two bedrooms, a study, spacious walkup front porches, and covered side terraces. Also included are two parking spaces in the garage, an elevator, low maintenance exteriors, and professional landscaping.
Townhomes and manor flats are selling quickly, so please set up an appointment today by visiting www.SummersetatFrickPark.com or by calling home sales expert Melissa Reich at (412) 2158056. Â  End