Chennai Music Season  
With a Few Apaswaras (off-key notes) Â 
By Manjeri Raman, Savannah, GAÂ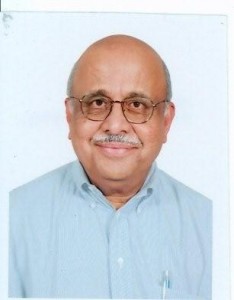 Manjeri Raman was a long-time resident of Robinson Twp. before he moved to Savannah, GA.  Here are his observations on the last Chennai Music "Season."
I moved to Chennai in March, 2009 for an one-year assignment with a chemical company. One of the attractions of the move was the famous  annual music festival in the Tamil month of Marghazi (the solar month Dhanush) between mid December and mid January.  The unofficial season starts in November itself with over sixty Sabhas (music associations) in the city organizing music concerts and dance recitals.
 This could very well be the world's biggest music festival –  over 4000 concerts in the greater Chennai metro area over eight weeks. Typical schedule at the most famous venue, the Madras Music Academy (The Academy for locals), has five concerts/day between 9:00 AM and 9:30 PM.
 The schedule follows a strict hierarchical grading of the performers. The prima donnas (male and female) get the evening prime-time slots with ticket prices steep by Indian standards. The aspirants get the rest of the slots with their own pecking order.  Obviously, there is cut-throat competition to get on stage at the Academy and the successful people usually  meet the basic standards. But connections, influences, recommendations, and local support also help!  You can see varying shades of nepotism.  
 A significant number of NRIs, particularly from the U.S., is in attendance with the books and other aids to understand the ragas and other nuances of Karnatic music. NRI artistes particularly from the US, Europe, and  Singapore, taking advantage of the favorable exchange rates, have their own sabhas — Hamsadhwani and Musicians Living Abroad or MLA. Since it is not easy to get to go on stage in native sabhas, many of these NRI artistes perform in their own sabhas with other NRIs in the audience and later claim that their performance in Chennai was well-received by its discriminating and eclectic audience!
 Another strange trend, particularly in Bharatanatyam, and may be in other genre as well, is that often, the dancers pay the sabhas — and not the other way around — to get a chance to go on stage. Essentially, dancers with affluent parents/husbands, or their own resources pretty much buy their way to embellish their glitzy brochures. 
 Locals complain that the NRIs garner the high-end tickets (inexpensive by the NRI standards) depriving the more dedicated Chennai music lovers affordable access. I had coffee one day and at my table were desis from California, Pennsylvania, New Jersey and Toronto!!
 I also met Mr. S. Raman, a retired government official from New Delhi who comes annually and attends only a selected number of concerts. He picks concerts with singers who he thinks perform according to the old Karnatic music traditions. He avoids the marquee crowd pullers. He also listens to young artists who get to sing for only ninety minutes. He was lamenting how the age-old Music Academy has changed for the worse with crass commercialism with sponsoring companies gaudily promoting everything under the sun in the premises!! Corporate logos as stage backdrops for saris, jewelry, hotels, and banks  are jarring distractions. 
 For many Chennai socialites, like socialites everywhere, attending concerts in the season is an annual ritual. Many women come in their best silks and diamonds. Often, they never miss an opportunity to engage in light conversations about the music just to make others aware that they are not totally ignorant!
 In the middle of a performance, sometimes, artistes greet the VVIPs arriving very late as they cavalierly glide into their front-row seats. This misbehavior both by the artistes and by the VVIPs galled me! Another bad, rude feature in Karnatic recitals is audience leaving the auditorium during the percussion solo (called tani avartanam). They return after a coffee or a bio-break.  These "hoary" traditions continue.
 Now I want to vent my ire on the most obnoxious audience misbehavior. Unlike western concerts or operas where entry to the auditorium is limited to the breaks between acts or songs, the audience here can drift in and out as they please. We see this in the US too, to a lesser degree.
 For star performers, all seats are sold, and late comers' empty seats are scattered throughout. Late comers for these seats drift in at their leisure right in the middle of the recital. It becomes an annoying experience to witness a parade of rear ends disturbing you as they walk in front of you. People walk in 90 minutes late for a 150-minute concert!!
 More than 50% of people leave the auditorium before the concert formally ends. They are usually in great hurry, and you need to be careful. You can be trampled!  What amazes me is that the people who behave like this are the well educated and the well heeled!!
 There is no consideration to provide special facilities for handicapped people. In fact, there are many hazards for them to climb and cross hurdles to get to their seats right from the moment they enter the main gate.
 It is not unusual to see persons, particularly women, offering a loud greeting to someone sitting about three rows ahead of or behind them and enquiring about their welfare! I tried to enforce some discipline, most of the time failing in my attempt.  Only genetic engineering offers hope.
 In spite of all this, I did enjoy the twenty-plus concerts, having learned to live through these aggravations.